"I created SOLEIL because I wanted people to rethink their relationship with the sun."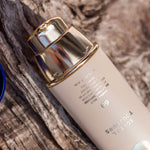 CLEAN FORMULAS & NATURAL INGREDIENTS
Free of parabens, phthalates, pegs, polysorbates, silicones, sulfates, gluten, glycols, mineral oil, and artificial colorants. Full of powerful antioxidants, minerals micronutrients and our EcoSun Complex ®.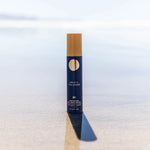 SUSTAINABLE PACKAGING
We replaced 90% of all petroleum based plastic packaging with plastic made from sugarcane, ocean waste and/or post-consumer recycled plastic. Our boxes are made from FSC-certified paper, which has been sourced in an environmentally-friendly and socially-responsible manner.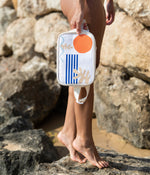 We Believe
We believe in fresh faces.
We believe in preserving the natural beauty you were born with.
We believe in following a simple daily ritual to ensure our skin's health and beauty.
We believe one product should be able to take care of your skin and protect it from the sun.
We believe an application a day keeps the surgeon away.
We believe it's our right to enjoy our sun and we should never have to hide from it.
We believe in being good to the earth, ourselves, and others.
We believe in organic.
We believe in letting the sun shine in.
Valerie McMurray
The inspiration for Soleil comes from my uncompromising belief that we can have it all – exceptional sun protection that rejuvenates and replenishes. Everyday is an opportunity to feed our passions, beginning with our sun care regime.
As a mother of three, I became increasingly aware of the harmful ingredients in sunscreens – parabens, oxybenzone, retinyl palmitate, to name a few. I was faced with two choices, either accept the chemicals, or succumb to white, chalky residue on my skin. I refused to accept either of those options and resolved to create something better.